Reading Time:
2
minutes
Gold and Silver – Kya Lagta Hai
Short-term View (up to 1 week) – Sideways Gold is expected to trade in range of 50300 to 51800 while Silver is expected to trade in range of 65000 to 68000
Long-term View (3-4months) – Positive – Any dips towards 50000 and 65000 should be used as buying opportunity for target of 55000 and 75000 for Gold and Silver respectively
SPOT Prices

SPOT Gold Daily Price Chart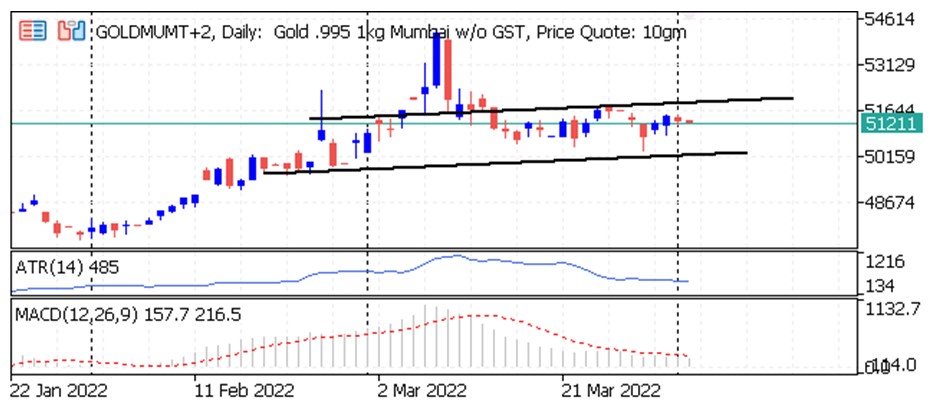 SPOT Silver Daily Price Chart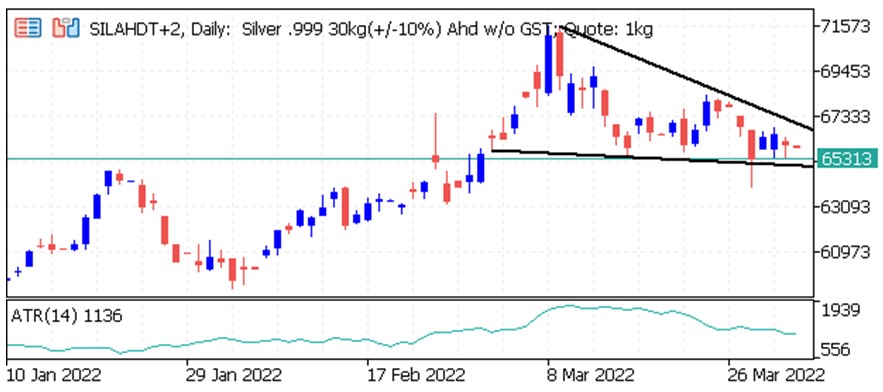 Important News and Triggers
International News–Two factors are driving demand for physical precious metals: Inflation and Russia's war with Ukraine. The war in Ukraine represents a huge risk for the eurozone. For instance, if the inflow of oil and gas and coal from Russia into Europe comes to a shrieking halt, a very severe recession with mass unemployment and the collapse of various industries would be most likely
Demand & Supply–Rising inflation and safe-haven demand resulted in extraordinary demand for physical gold in March. the U.S. mint reported that it sold 155,500 ounces of various denominations of its American Eagle Gold bullion coins, up 73% from last month. The U.S. Mint saw its best March performance since 1999.
Economic Data –PMI Data from Europe, Euro-zone and US would be in focus today.
Domestic News– Around40 lakh weddings are expected to happen in India in April and May, which is likely to boast Gold demand.
Disclaimer