Reading Time:
2
minutes
Gold and Silver – Kya Lagta Hai
Short-term View (up to 1 week) – Sideways –Gold is expected to trade in range of 50300 to 51800 while silverprices are trading in descending triangle formation with support at 65000 and resistance at 66000
Long-term View (3-4months) – Positive – Any dips towards 50000 and 65000 should be used as buying opportunity for target of 55000 and 75000 for Gold and Silver respectively.
SPOT Prices

SPOT Gold Daily Price Chart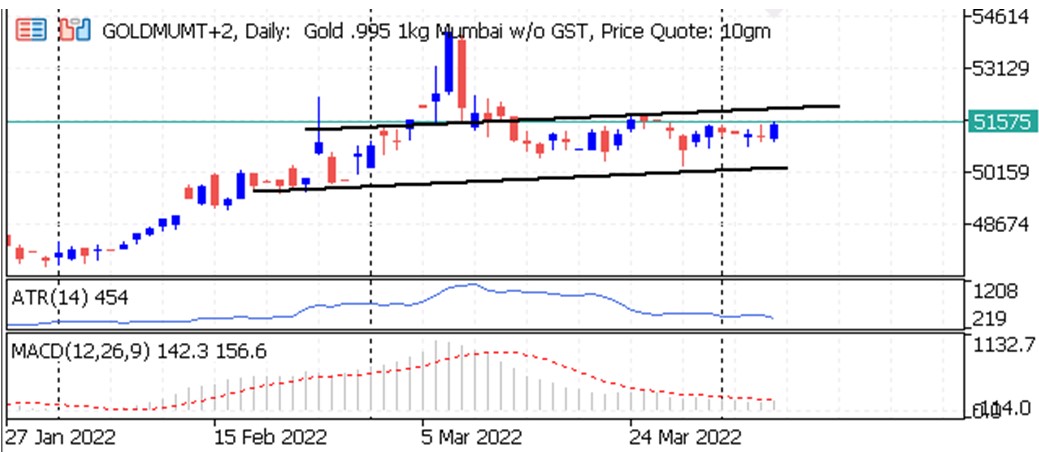 SPOT Silver Daily Price Chart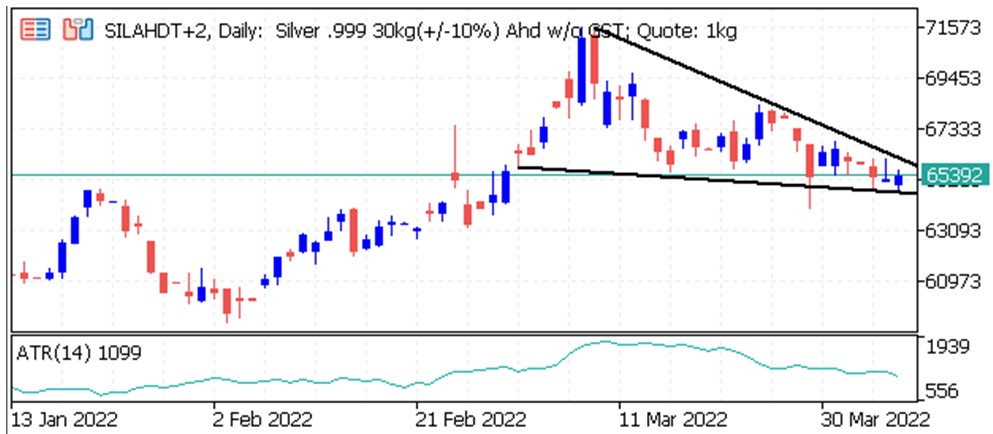 Important News and Triggers
International News–In regards to the war, it seems highly unlikely that a peaceful resolution will be forthcoming any time soon. Rather concerns have emerged over the excessive military action and targeting of civilians in Ukraine. The war in Ukraine has also affected levels of global inflation, taking them higher.
Demand & Supply–Geopolitical uncertainty created by Russia's invasion of Ukraine and the growing inflation threat generated solid support for gold-backed exchange-traded funds.187 tonnes of gold flowed into global ETFs in March and 270 tonnes in first quarter of 2022.
Economic Data –The FED minutes released indicate that it plans to use a combination of interest rate increases and a rapid balance sheet run-off to bring the U.S. monetary policy to a more neutral position later this yearby unwinding approximately $3 trillion, taking its $9 trillion balance sheet down to $6 trillion over a three-year period.
Domestic News– Around40 lakh weddings are expected to happen in India in April and May, which is likely to boast Gold demand.
Disclaimer